In 2018, a series of new trends in terms of web design are undoubtedly on the horizon. Of course, as a web designer, and in the creative process in general, you should be wary of blindly following the trend herd, but it is also important to keep in mind the pulse of the online community and perhaps integrate one or two of these trends to remain competitive in the industry. Here are a few of the popular trends you might see in 2018.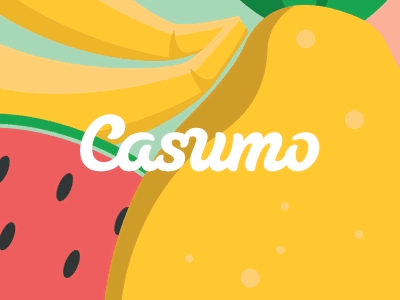 Web Animation
In 2018, animation will assume a vital role in explaining concepts on websites, as they are concise and much easier to understand. In our instant-gratification world, animation serves an important purpose as a great storyteller, and adds a layer of dynamism to an otherwise static website, which will catch consumers' eyes and better explain the company's image to their website visitors.
Along with animation, 2018 will see the return of the animated GIF–users are sending GIFS from their favorite shows, movies, and other media through Facebook, iMessage to friends, and even as playful attachments at the end of emails. Consumers are gravitating toward animation and GIFS, and they can be a great addition to your website to add spunk and explain your website's missions and concepts in an engaging and lively way.
Adventurous Colors & Flat Design
Vibrant colors and jarring hues have taken center stage in the new year–more and more websites are employing bright yellows, pinks, blues, and everything in between to due to the development of color tools such as Khroma have allowed designers to experiment with fresh, striking colors that catch consumer's eyes.
Additionally, in 2018, we've seen the evolution of flat design, as designers have begun to incorporate previously taboo design functions such as gradients, and shadows, in moderation to their designs. These defunct elements had originally recalled clunky powerpoints, dated 00s logo designs and minimalism reigned supreme, with Apple at the helm, famously abandoning any hints of 3D design in their controversial iOS7.
Now, we see the rise of flat design 2.0, which still features this signature minimalism, but with an added effect of shading and gradient still in line with a minimalist theme. Flat design had been heading to an even more streamlined, uncompromising minimalism that seemed to cast aside user experience and accessibility for flat design. But in 2018, designers have aimed to integrate design cues such as shadows, gradients, underlines, and contextual indicators that will promote user-friendly design.
Bold & Playful Illustrations
Heading into 2018, illustrators have found themselves in higher demand than lifestyle photographers in marketing and product design, due to their ability to provide unique, playful, and colorful images and a human creativity to explaining abstract ideas that resonates with visitors to websites.
Artists can also work to convey images that are universal and relatable to all customers, in contrast with photographs that may inadvertently ostracize potential customers by being too specific. For example, a photograph of one person as the image of a company can seem exclusionary, as this person may belong to a specific race, age demographic, or background, while an artistic representation of a human can be much more ambiguous and identifiable.
Brutalism in the Mainstream
We have also seen the emergence of brutalism, a somewhat minimalism to an extreme, that emphasizes jagged, rough design, but nonetheless conveys its intended message. The design style is harsh, and commanding, and at first occupied a niche space in the design community, but has started to reach mainstream popularity, as through high fashion brands such as Balenciaga and Gucci.
The Rise of AI
Artificial intelligence has already made a presence in web design, most notably through chat boxes and recommendation algorithms through Netflix, Amazon, and Spotify, which have paved the way for more conversational designs in integrating artificial intelligence through your website.
Deviant Web Layouts
Designers have recently rebelled against the traditional, structured web layouts, instead opting for more asymmetrical designs and rebellious layouts. For example, in 205, Spotify, with their end of the year release of a user's year listens, was striking and wholly unlike the usual website layout, with bright colors and large, simple geometric design, that will most likely continue in 2018.
The Continuing Rise of Mobile Websites
In 2017, mobile websites finally overtook desktop website traffic for the first time ever. This means that adapting your website for mobile will mean more than ever, and designers are frequently considering how animations, layouts, and user friendly icons and buttons converted to smaller screen sizes.
Kinetic Emails
Moving on from just adapting emails to be mobile-friendly, designers have looked on to what can be done to further innovate emails, experimenting with dynamic, moving features on their email blasts that engage the user and promote interactivity. Active user interface markup language has been prevalent in apps and websites, so integrating them into emails seems like the natural progression of kineticism as a design trend. This could also lead to a revitalism of emails in design and marketing strategy.
Ecommerce Platforms
Strong ecommerce platforms offered by websites are starting to take over marketing and the possibilities that come with this development and ecommerce strategy have become equally important in being competitive on the digital market. Kinetic emailing and tailored ecommerce to products consumers frequently buy can enhance your business model and produce more sales.
What We Can Do to Help
Jordan Creative specializes in creative, unique design that emphasizes accessibility and our designs remain up-to-date and make your business competitive in a changing design climate. We can help you integrate these new design trends into your website and help update your website to be innovative and keep with these emerging trends.